Schallschutz-, Lärmschutz- und Sichtschutz-Systeme Lärmschutz Hersteller Sachsen-Anhalt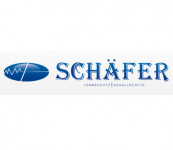 About Schäfer Lärmschutz GmbH & Co.KG
We are manufacturers of sound insulation, visual protection and work protection in the form of booths, walls or boxes. Of course, we also realise the noise reduction of entire halls. We manufacture our products for industry, offices, trade, public service providers as well as for the private sector. You will find high-quality and functional soundproofing, noise protection and visual protection systems such as soundproofing booths, noise protection walls, sound absorbers, sound insulation, sound absorbers, wall cladding with sound insulation as well as machine encapsulation. Especially in the private sector, it is important to us to design noise protection that is not only effective but also visually very appealing.
This is where we differ from the mass products on railway lines and roads.
Convince yourself and your community of our philosophy. Many years of experience, coupled with reliability and our own seal of quality, have put us in the top league in the field of noise protection.
We would like to share this wealth of practical experience with you. We do not promise anything that we will not keep!
We welcome our customers from all over Germany and neighbouring countries.
Information how to contact us:
Web:
Mail:
Phone:
+49 039209 -609419
Postal address:
Schäfer Lärmschutz GmbH & Co.KGz. hp Mr. Manfred SchäferMagdeburger Landstrasse 32
39164 Wanzleben-Börde
Germany • Sachsen-Anhalt • Börde
Product- / search words:
Lärmschutz Sichtschutz Arbeitsschutz Schäfer Schallschutz Lärmschutzsysteme Kabinen Wände Boxen Sachsen Baden-Württemberg Abtrennungen Nachhallzeit Arbeitsschutzboxen Arbeitsschutzkabinen Arbeitsschutzwände Büroakustik Callcenter Schule Ergänzungen Klimageräte / Kälteanlagen Lärmschutzboxen Lärmschutzkabinen Lärmschutzwände Raumakustik Schallschutzboxen Schallschutzkabinen Schallschutzwände Sichtschutzkabinen Sichtschutzwände Trennwände Schallwellen Geräuschpegel Hallenakustik Wärmepumpen Bürolärm Lärm Geräusche Garten Sicht Autolärm Maschinenkapselung Schallabsorber Wandverkleidung Außenbereich Kantinen Meetingräume Events Ruhe in der Pause
Entry change:
Click here do modify the entry