GUNNTEKS TEXTILE LTD.CO.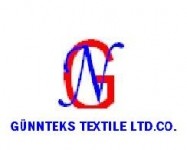 About GUNNTEKS TEXTILE LTD.CO.
We are towels and bathrobes manufacturer –exporter company in Turkey. The main products of the company are %100 Terry cotton ,%100 polyester(Microfiber), mix Cotton - Polyester, %100 Bamboo , mix Bamboo-Cotton , %100 Organic Cotton, %100 Modal,mix Modal-Cotton towels and bathrobes woven as
Normal Plain
Jacquards
Yarn Dyed Jacquards
Printed
Embrodieried
Velvet finishing ( Velour )
Additionally ,bathmats,bibs,aprons,various kitchen articles like wash gloves ,napkins,etc...are pro ...
Information how to contact us:
Web:
Mail:
Phone:
00902125553511
Fax:
00902125548543
Postal address:
GUNNTEKS TEXTILE LTD.CO.z. hp GOKHAN GUNGORINCIRLI OMUR SOK SALMAN AP NO:3/1 B.EVLER Factory: Denizli
34590 ISTANBUL
Turkey
Product- / search words:
towel bathrobe bademantel badetücher promotion towel
Entry change:
Click here do modify the entry